Meet Our Practice Manager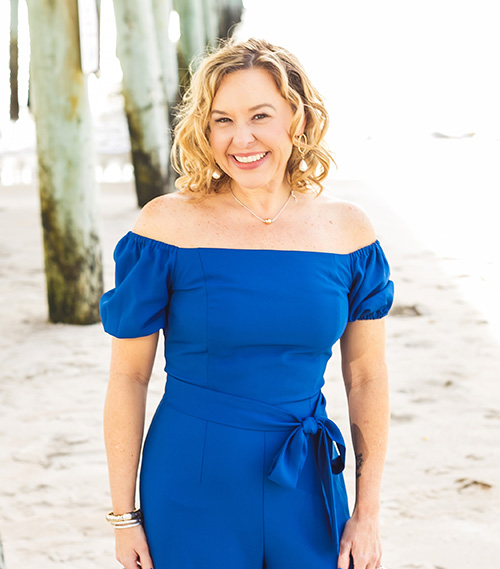 Leslie A. Lytle FAADOM
From: Pikeville, Kentucky
Education: Currently pursuing education in Human Resources.  Bachelor of Science Business Management 2020 Liberty University, DAADOM Diplomat of the American Association of Dental Office Management 2018, North Carolina Radiology 2007 Coastal Carolina Community College, Dental Assistant Certification 2004, Associate of Arts Degree Business and Marketing Management 1999 Brevard Community College now known as Eastern Florida State College.
Years of Experience: 21 years of Dental Experience. Joined Family Dental Care NC in August of 2004
Achievements: President of Wilmington North Carolina Chapter of AADOM 2020, 2022, 2021 and 2019 Practice Administrator of the Year Nominee, Notary of Public for State of NC 2010, Flight Attendant training U.S. Airways 1999 and continuous Certified Cardiovascular Pulmonary Resuscitation and Automated External Defibrillator.
What she loves about dentistry: I love everything about dentistry especially the joy of being able to learn and experience new things on a daily basis. I love seeing the patients bring their children in for their very first visit, to seeing the long term patients that are here consecutively every six months become family. The best part is patients that were toddlers when I started are now adults and graduating and starting families of their own. I've enjoyed growing with these patient families through the years! My favorite part of the profession is the patient experience- from their first phone call, to the minute they walk in the door, until they check out and leave the office. Family Dental Care NC's quality patient care is "Top Notch" and the background of what a dental family is.
Personal Information: I was born in Pikeville, KY where we lived until I was approximately 5 years old and moved to Logan, West Virginia until I was starting the third grade when we were relocated again to Melbourne, FL where I was raised until I graduated. I met my husband Joseph Lytle in High school, after graduation we both went our separate ways, I was a student in college and he joined the USMC in 1996. After college, I became a flight attendant with U.S. Airways out of Charlotte, NC, following the attacks of 09/11; I was furloughed from the company. I then realized that God had more in store for me, He wanted me to pursue my original plan in the dental field. I accepted a position as an Office Administrator in Florida and held that position until I reconnected with my husband and was asked to relocate to North Carolina. Joe and I got married in December of 2004 and in 2005 we gave birth to our only child Peyton Grace. We also have four fur babies 1 Yorkie, 1 Shih Zhu, a Pug and a Golden Doodle.
My favorite hobby is running! Over the past several years, I have run 2 Full Marine Corps Marathons, and I am nearing almost 20 half marathons. I do not do it to make time or beat records; my passion is in having completed the distance. My favorite verse is Philippians 4:13 "I can do all things through Christ who strengthens me!"